Jet and Ben
Jet n Ben – is one of DAAC's biggest success stories and has been running for over 20 years.
Jet and Ben are two Labrador dogs that attend primary schools with their handler to support Stranger Danger and Internet Safety education. Over 20 years a few dogs have taken on the role, but Jet is always a black Labrador and Ben, a golden Labrador.

Generations of people in County Durham and Darlington can still remember the day Jet and Ben came to visit their school, and the safety messages they support are more important now than ever.
Child abductions have increased in recent years and the internet has opened up a new area of concern. Around 90% of 8-11 year olds use the internet and it is very important that we increase awareness of the potential dangers involved with meeting strangers on line.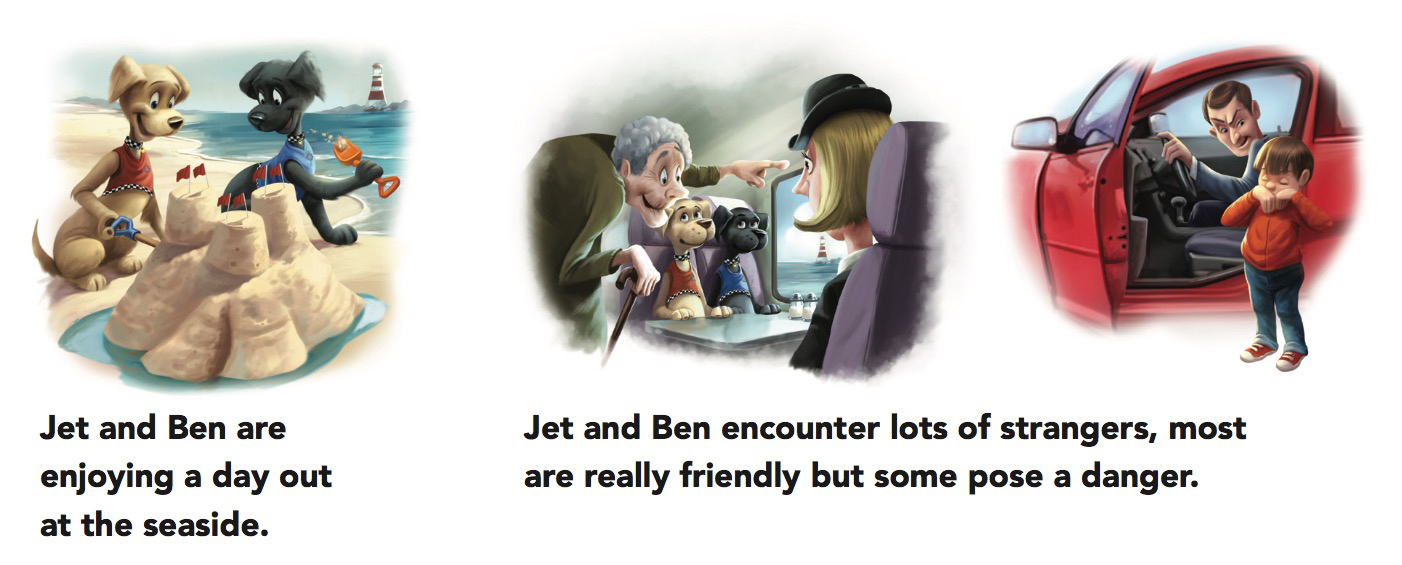 For more information please visit, www.jetandben.com