Cadet Schemes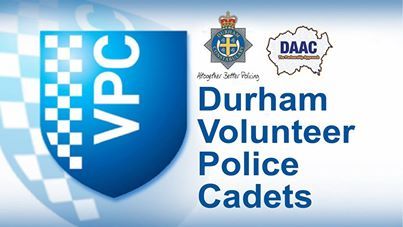 DAAC's 3 Step Approach is built into the Cadet programme.
The aims of our Cadet programme are to:
We want to Educate and inform our Cadets. They learn about the role of the police in the community and are introduced to Problem Orientated Policing (POP) Plans. The need for self discipline is introduced with uniform, parade and pass-out training. Personal development is also supported with CV building, peer mentoring and leadership training.
Gaining an understanding of the local Community and how they can become active citizens is a key objective for our Cadets. They are introduced to multi agency working, voluntary organisations and environmental initiatives. This may include supporting public events, junior neighbourhood watch, blogging/social networking and fundraising for example.

Our Cadets participate in a wide range of activities that are designed to be fun while facilitating personal development. This could include trying a new sport such as rock climbing or martial arts, improving health and fitness through healthy eating or getting involved in the community thorough volunteering or peer mentoring.
Why should you join us?
You'll meet new people in County Durham and Darlington
You'll take part in new and exciting activities
You'll develop your prospects for the future by gaining new skills and experience
You'll get involved with your community and have opportunities to make a difference
No Recruitment Currently
The current round of applications is now closed